From Steven Brigance, the author of

One family's experiences with eldercare, senior care living and assisted living facilities generally, and with a Brookfield Assisted Living facility specifically.
There is no greater measure of a society's progress than how it treats its elderly. I hope that my humble efforts in time, through these websites and other actions I will be taking in the coming months and years, will help in some small way spark the consuming public to demand and ultimately experience the progress our elders need and deserve. We all will be better as a society for it. Not to mention the self-interest here-many in this country (including me-not my wife of course) will be elders soon and we should want for us no less than what we should want for our elders right now.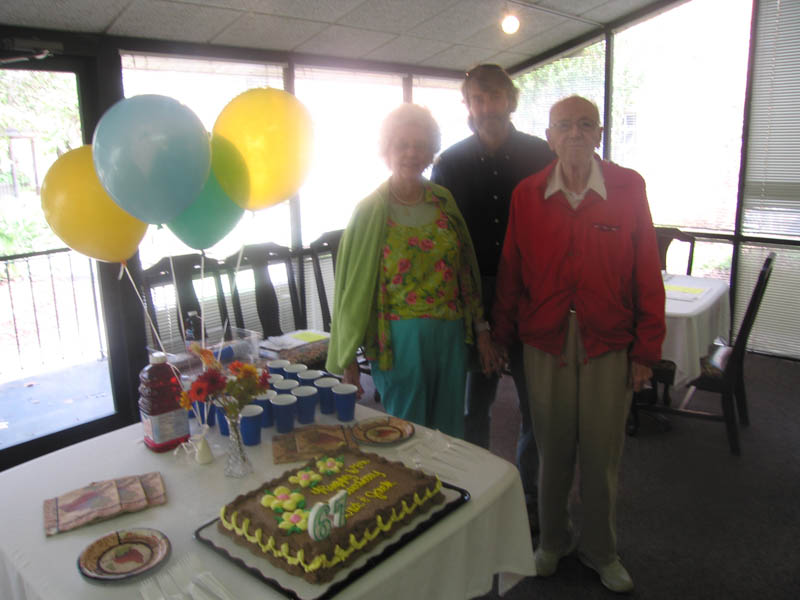 My name is Steve Brigance, P.O.Box 180190 Fort Smith AR. 72918, telephone number (479) 783-7070. I am the owner of a small legal and consulting company called Litigation Solutions Group. This information is only relevant so that you will not think this is a ruse because I hide behind anonymity. I do not and it is not. I am NOT selling legal advice at all-in fact, I am not selling anything. I have represented nursing homes in my capacity as a lawyer and consultant--still do--for over 12 years of my 34-year career, having been at one point the chief legal officer for litigation at what was then the largest nursing home in America and Chief Outside Litigation Counsel for what was then the largest Assisted Living facility in America.
As a result of my experience in the elder care industry, when it came time to work in the system on behalf of my parents, I thought I knew how to protect my parents in that system. It was my business and I was good at it. I defended nursing homes across the US and more to the point made a career out of finding poor care and remedying it. But even with all of my experience, there was much more I should have done. I want you to now know what I wish I had known.
I first helped my parents find an assisted living facility in Alabama in 2002. It was owned by one of my clients. Although the "bricks and mortar" were sub-par, the staffing and care was excellent. In 2008, I moved them to Arkansas--at THEIR election-so they could be closer to my family. My parents were a very healthy 93 and 89 respectively when they died as a result of separate accidents that occurred 7 feet apart in their apartment in the Brookfield Assisted Living Facility in Fort Smith, AR in January 2009 and November, 2009, respectively. Above is a picture of my parents as they celebrated their 67th wedding anniversary in Mobile, Alabama in 2007. On the website I mention below, you will find a family picture taken in late 2008 at their 68th wedding anniversary, 2 months before my Dad's death 24 days after a set of 92-lb bi-fold doors fell off their hinge and onto him in his apartment as he tried to put my Mother's slippers up after 30 minutes of dancing to the music of Lawrence Welk, as they did each night.
To be fair and to reveal any further "bias" I may have beyond having represented the industry for the last 12 years and having had two parents in the system until their deaths, I sued Robert A. Brooks, one of his facilities Brookfield Assisted Living in Fort Smith and others on my parents' behalf because there was never any admission of any wrong, except for two defendants in my Dad's case (who Mr. Brooks hired to design and build the facility and who settled just before trial) during any point prior to, during, or after the suits being filed and tried-a period of almost 3 years. If you have any further interest about these lawsuits, please log onto my company website at www.Litsolve.com where you can review pertinent documents about those suits. If you do so and slog through any or all of the attached material, I believe you will have a better understanding about why I included TIP 10 contained in my website www.4OurElders.com--avoid lawyers and lawsuits at all costs.
For better or worse I have lived the last 12 years as 1) the under qualified but willing primary caregiver for my parents in the Assisted Living environment, 2) a staunch defender of the industry and finally 3) a personal plaintiff--an unusual if not unique combination that I would wish on no other human being. However, in each of these roles, I believe I have learned a few things when it comes to elder care that I now feel compelled to share, as part of my professional undertakings going forward, in an effort to help change the elder care industry from the "bottom" up (the care giver and resident side), because it is simply not changing enough or fast enough from the top down (owners, operators and their insurance carriers). I share my insights in the hope that, at even just one facility, elder care can be improved for at least one resident, one family, and the staff that serves and cares for them. These people deserve better than they get, by and large, for their heroic work today.
4OurElders.com is a one-of-a-kind information and education resource so that those dependent on the elder care system in this country can be better informed and better able to make the best possible choices for their elderly love-ones. It is the proverbial "one small step..." for improving elder care in this country from the inside out so that perhaps together we can achieve over time that "giant leap" Neil Armstrong saw in another context as he first stepped on the moon.
4OurElders.com is unique because it has been developed by well-experienced people who have not only been inside elder care at the highest levels, but who also have dealt personally and professionally with the consequences of poor care. The site comprises invaluable TIPS for consumers, owners, caregivers. Don't miss the 10 TIPS and the Checklist for those looking to acquire the best housing they can find for themselves or a loved-one. You won't find more valuable information, which most elder care providers don't want you to know, anywhere. The TIPS and Checklist, and other advice on the site, reflect years of knowledge and experience--good and bad-and you get it for free with NO OBLIGATION, REALLY.
Let me be clear, I am NOT attempting to discourage use of the elder care industry or any particular owners or chains. Few, if any, are all bad--the problem is that too few are all good--fewer still are great. I created 4OurElders.com because many people, such as me, have little time, few if any choices and limited resources upon which to rely when it comes time to consider senior care housing for themselves or a loved-one. 4OurElders.com is a modest but unique and long overdue way for people to share their "learnings." The best way to secure positive change in such a critical industry is to have informed consumers who insist everyday that the system must deliver the best care and services possible. Our seniors deserve nothing less. This is the sole purpose of 4Our Elders.com. Visit it soon, and please be respectful and constructive in your postings. The cause is too great and the time too short to justify anything else!
Good luck on this journey of dealing with your loved-ones in the elder care system -- a journey that no one really ever asks and few want or will willingly accept. But, it is a noble journey and you will meet good people--HEROES in fact--along the way who can and will, if you let them, make you and your loved-one better for the journey. I know I did and I now am.
If you would like to review the legal documents in this case, please see:
http://www.litsolve.com